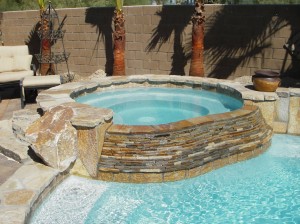 Consider perfecting your pool area by adding a spa to it. The stress reducing, comforting and warmth of a spa nestled in, next to, or connected to your gorgeous pool, will make you never want to leave the area!
A spa is a congenial place to gather with friends and family and can be added to your pool in any number of configurations.
Contact Kancun Pools and Spas for a no-obligation consultation about this wonderful addition, today!